In order to let our students to learn more about an experience of a scientist pursuing a career in law, it is our great honors to have Dr. Albert Wai Kit Chan, the Partner of the Law Offices of Albert Wai-Kit Chan, PLLC to deliver a sharing talk on 28 October 2021. Dr. Chan gave a talk entitled "When a Scientist Meets the Law – A Personal Journey of East Meets West" in which he shared how he combined his training as a molecular biologist with the legal needs of biotechnology industry. He handles all areas of intellectual property law with specialist in biotechnology patents. Dr. Chan worked extensively with both East and West companies and he also shared his views on the differences in value between East and West. Dr. Chan encouraged our students to get start to touch the sky and pursue their dreams.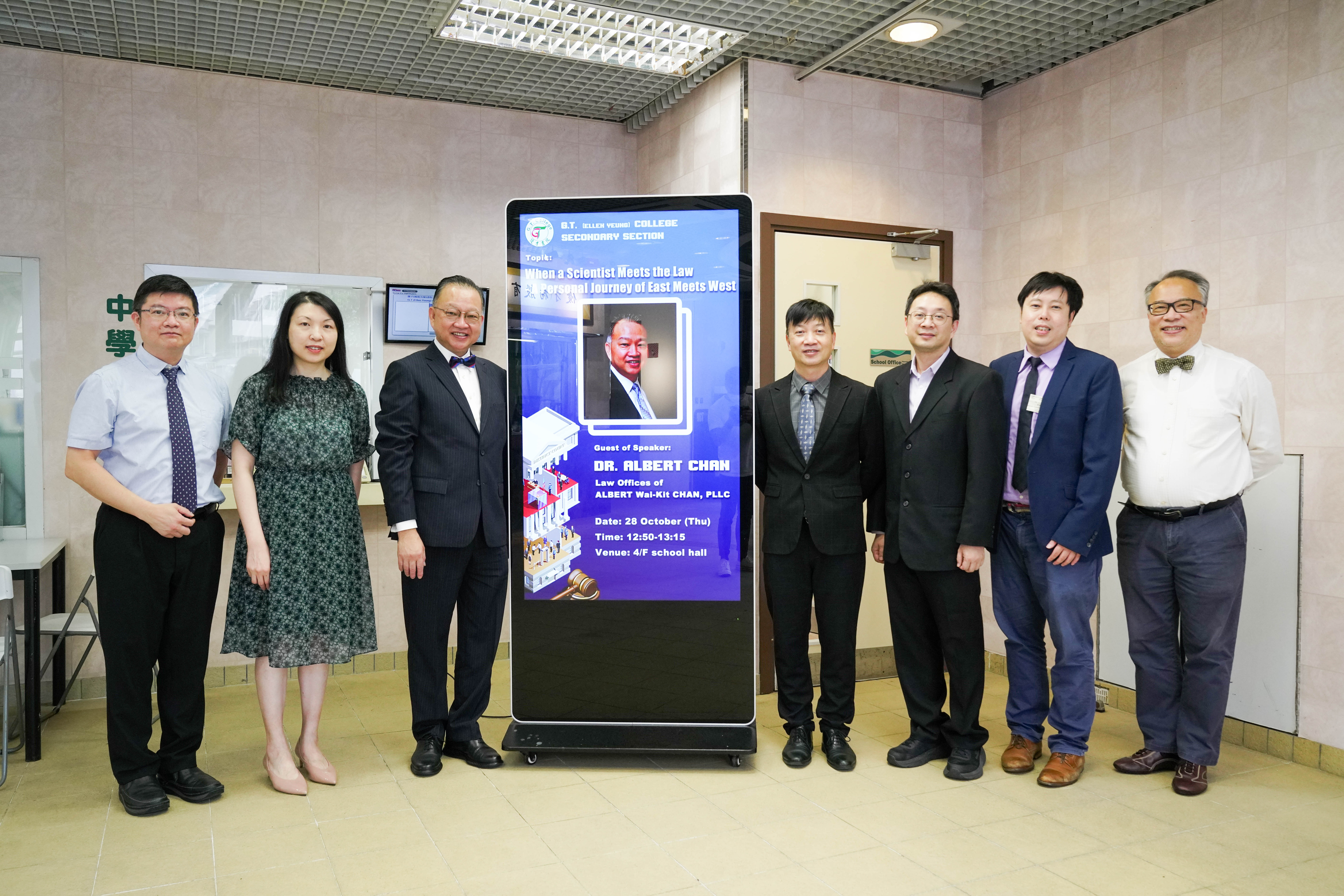 A group photo with Dr. Albert Wai-Kit Chan (from left to right: Dr. Vincent Tam, Dr. Christine Yu, Dr. Albert Wai-Kit Chan, Principal Dr. Tam, Mr. Benny Lai, Mr. Jerwa Ip and Dr. Joseph Liu).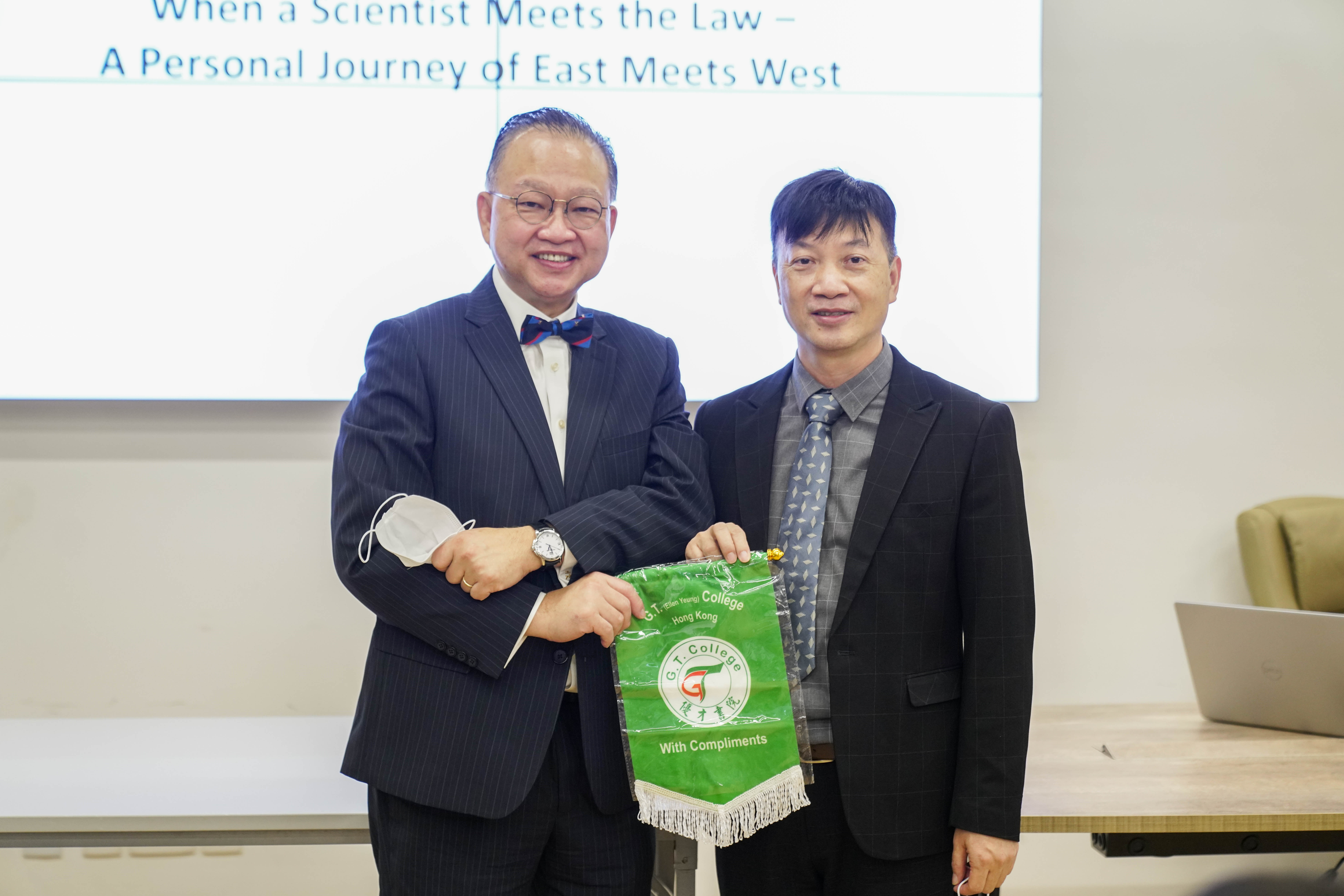 Principal Dr. Tam presenting a token of gratitude to Dr. Albert Wai-Kit Chan.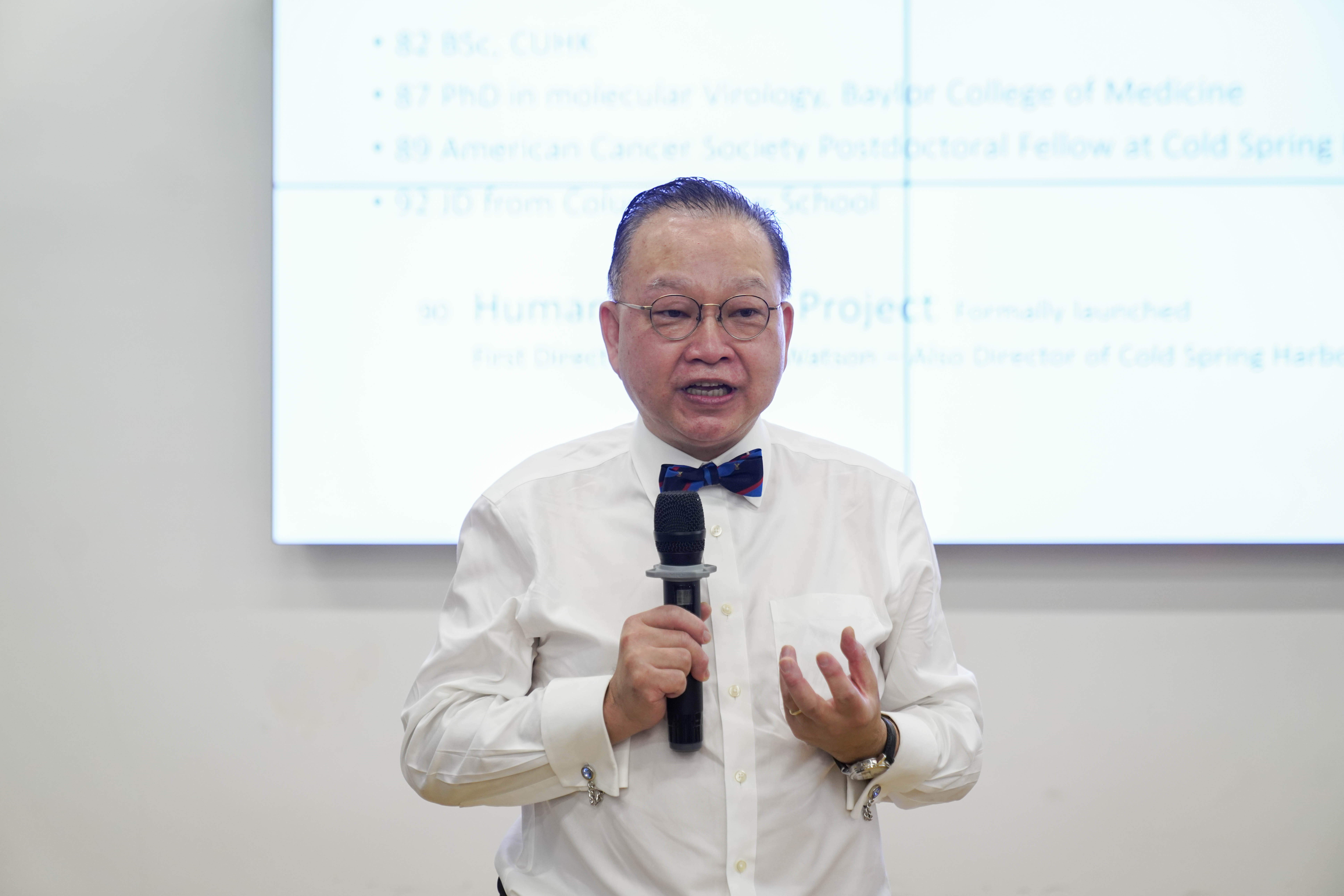 Dr. Albert Wai-Kit Chan was sharing his personal experience in the talk.