In order to let our students to learn more about the transition from a career in scientific research to entrepreneurship, it is our great honors to have Dr. Ricky Yin-To Chiu, Founder & CEO of PHASE Scientific to deliver a sharing talk on 7 October 2021. Dr. Chiu gave a talk entitled "A Hong Kong Entrepreneurial Story during the COVID Pandemic" in which he shared his entrepreneurial story from developing a series of COVID-19 diagnostics using their patented and innovative technology and collaborations to providing community COVID-19 testing service in Hong Kong. PHASE Scientific is now being one of the Hong Kong government's recognized COVID-19 testing institution. Their COVID-19 Rapid Antigen Test has very high production rate and being used in many countries. Dr. Chiu highlighted that entrepreneurs are innovators to make the world a better place. He concluded the sharing session with an inspirational quote "When you believe, you can see it".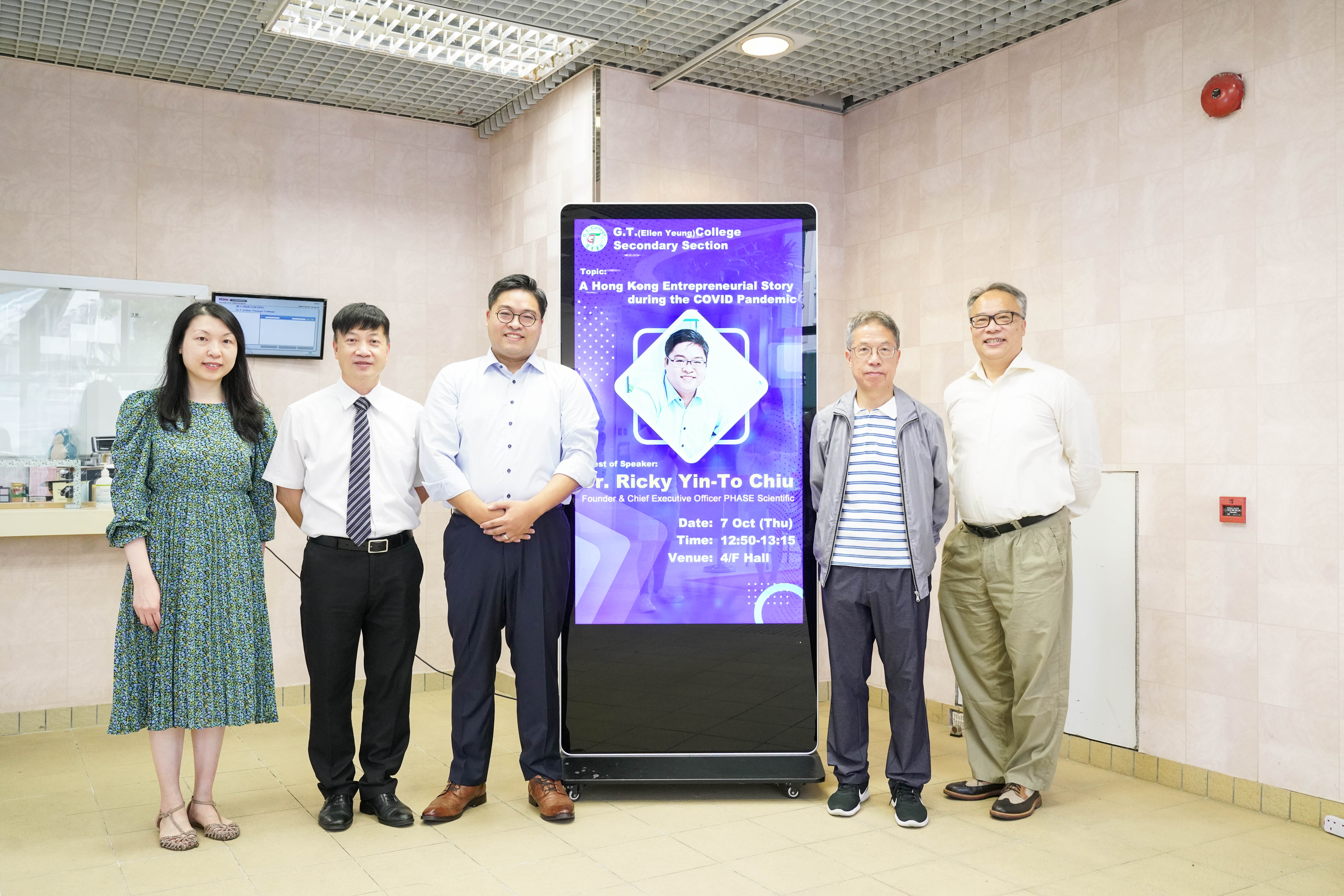 A group photo with Dr. Ricky Chiu (from left to right: Dr. Christine Yu, Principal Dr. Tam, Dr. Ricky Chiu, Prof. Rex Li and Dr. Joseph Liu).
Professor Rex Li and Principal Dr. Tam presenting a token of gratitude to Dr. Ricky Chiu.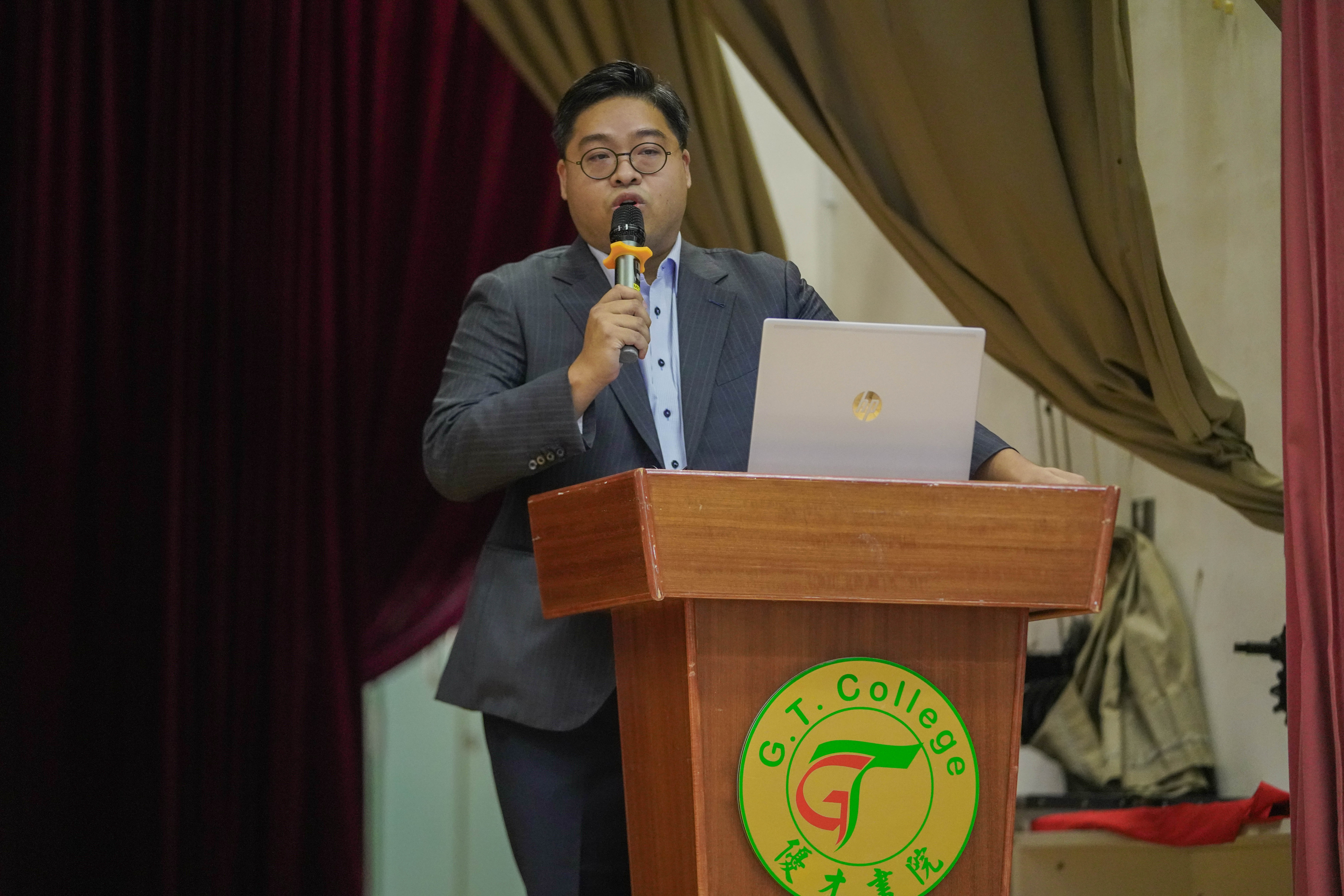 Dr. Ricky Chiu was delivering a talk about his entrepreneurial story during the COVID Pandemic