The 23rd Hong Kong Youth Science & Technology Innovation Competition, organized by Hong Kong New Generation Cultural Association, is the largest science competition in Hong Kong.
Our school was awarded Outstanding STEM School. Congratulations!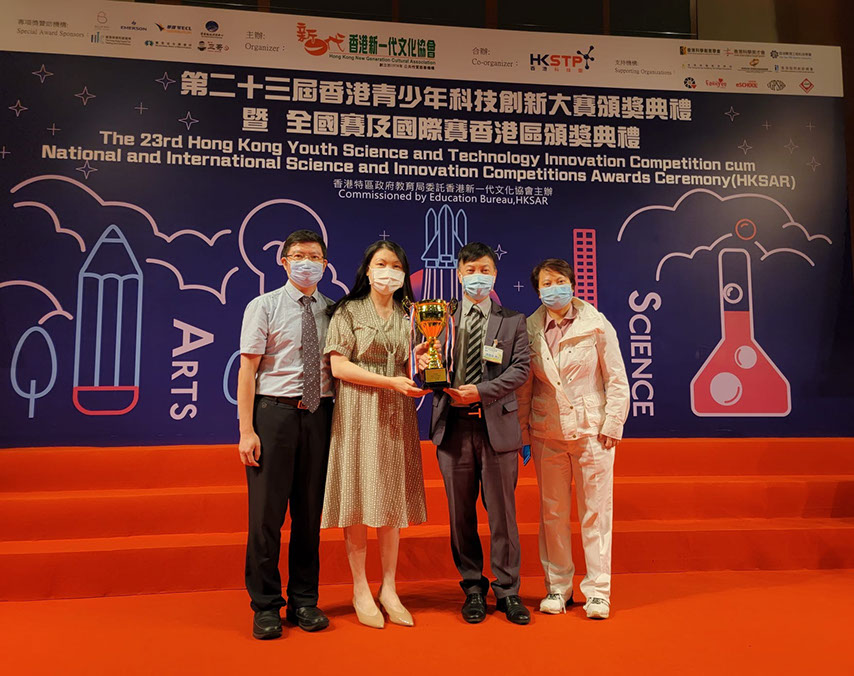 A group picture of representative teachers and Principal Dr. Tam attending the Awards Ceremony (from left to right: Dr. Vincent Tam, Dr.  Christine Yu, Principal Dr. Tam and Dr. Molly Chan).